Want Your Wedding
To Be Truly Different?

We combine GREAT LIVE MUSIC
with the classic DJ DANCE PARTY!
Enjoy the BEST of BOTH WORLDS
...for the price of JUST ONE!
As lead vocalist for a national touring band, the strain of life on the road took its toll and Joe longed to return home to his family and expand musically. Fans soon clamored for him to perform at their receptions, and the rest is history!

Joe is an accomplished pianist. Having auditioned for 'The Voice' and consistently voted CNY's Best Male Vocalist since 2012, it's no wonder why couples want Joe to be part of their day!

But he doesn't go it alone! Joe has partnered up to expand his offerings! Click a bubble below and meet "The Company!"
One of Joe's clients had also hired a local DJ & production company headed up by Carl Naples, a regionally renown MC and event designer.

Having hosted events for Black Tie Entertainment and the Historic Kallet Theater, he's now paired up with Joe to offer more of what couples want for their wedding!

"The Shoppe" is their studio, where they feature a regular open house showcasing Joe's talent as well as their company's services. Click the last bubble below for a tour!

SIX BIG REASONS !

CLICK THE BUBBLES BELOW...



• CLEAR PRICING & PAYMENT PLANS

• ONE LOW DEPOSIT RESERVES YOUR DATE!



• We USE ONLY PROFESSIONAL BRAND GEAR

• DOUBLE BACKUPS ALWAYS ON SITE



• WE'LL TRAVEL PRETTY MUCH ANYWHERE

• FIRST 2 HOURS ROUND TRIP ON THE HOUSE



• WE CATER TO YOUR TASTE IN MUSIC

• YOUR REQUESTS ARE GUARANTEED



• WE FINALIZE PLANS WEEKS AHEAD

• AND WE ALWAYS ARRIVE EARLY



• WE OFFER SEVERAL DISCOUNTed Options

• SAVE $200 ON EVERY PAIR. NO LIMIT!



• 5 Hours of Reception Entertainment
• Sound Coverage for up to 250 guests
• FREE Round Trip Travel up to 2 hours
• FREE Dance Floor Color Wash Lighting
• FREE Credit Toward ANY Bundle Option

* all prices plus tax. added fee for lodging & travel over 2 hours. includes one setup and one tear down of equipment at a single location. Unused time, credit, or free services have no cash value.

• SIMPLE PLAYBACK DJ SERVICES
• CUSTOM PLAYLIST & SONG REQUESTS
• OPEN MIC FOR ANNOUNCEMENTS & TOASTS
• $100 credit toward any BUNDLE OPTION

• MC TO HOST YOUR EVENT & LIVE MIX DJ
• PERSONALIZED WEDDING PARTY INTROS
• WIRELESS MIC FOR GUEST SPEECHES
• $150 credit toward any BUNDLE OPTION

• JUST JOE TO HOST YOUR RECEPTION
• LIVE PIANO FOR COCKTAILS & DINNER
• WIRELESS MIC FOR GUEST SPEECHES
• CUSTOM PLAYLIST AND REQUESTS
• $200 credit toward any BUNDLE OPTION

• THE BEST FEATURES FROM EVERY PACKAGE
• INCLUDES HOST MC, LIVE MUSIC & MIX DJ
• DANCE PARTY WITH OPEN REQUESTS
• WIRELESS MIC FOR GUEST SPEECHES
• $400 credit toward ANY BUNDLE OPTION
We offer some of the most cutting-edge designer lighting decor available! Plus, enjoy TOTAL CONTROL! Our technician remains on site to adjust your colors and brightness throughout your event! Pay for one or bundle at a discount... it's your choice!

• SAVE $200 ON EACH & EVERY PAIR YOU ADD
• CEREMONY, PHOTOBOOTH, LIGHTING & MORE
• RENTAL OPTIONS ALSO AVAILABLE




* all prices plus tax. $199 per option minimum order after all discounts. $1500 minimum package required. restrictions apply. subject to availability.

• HANDMADE WOOD CUTS & BISTRO BULBS
• YOUR CHOICE OF 'LOVE' or 'MR. & MRS."
• PERFECT FOR RUSTIC VENUES!

• LOW-PROFILE, BATTERY-POWERED SOUND
• MUSIC FOR BOTH PRELUDE & PROCESSION
• WIRELESS MIC & TRAVEL INCLUDED
Selfie Station Photo Booth

• SNAP PICS & SHARE INSTANTLY!
• CHOOSE FROM ONE OF SIX BACKDROPS
• ADD 4x6 PRINTS & SCRAPBOOK FOR $199

• CONTROLLED FULL-ROOM UPLIGHTING
• ACCENTS & TABLETOP SPOTLIGHTING
• CUSTOM MONOGRAM & STARRY NIGHT SKY

• RECORDED AT OUR STUDIO JUST FOR YOU
• LYRICS FROM YOUR STORY AS A COUPLE
• PLAYED FOR YOUR FIRST DANCE

• IDEAL FOR MENUS & SEATING CHARTS
• MIRROR, CHALKBOARD OR PAPERSTOCK
• CHOICE OF CALLIGRAPHY & CUSTOM TEXT

PROJECTS STARTING AT JUST $199
Projects start at just $99 • Rent from us or supply your own*
ESCORT CARDS • SEATING CHARTS
TABLE NUMBERS • CEREMONY SIGNS
PAINTED MIRRORS • PAPERSTOCK
CHALKBOARDS • WOOD-BURNING

* all prices plus tax. basic supplies included. materials and rush orders extra. 4 weeks standard lead time. subject to availability.
"...They read our crowd and got everyone involved so naturally. My parents, who never dance, were out on the floor all night!
"We have so much love for these guys . They met with us often and put together a day that we'll never forget!"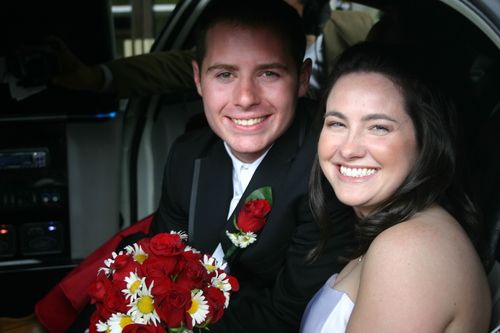 They knew EXACTLY what to do and when to do it! I can't imagine our wedding coming together without them!
There was never a forced or awkward moment when they were in charge... Everything just happens the way it should!
"They had real organization which soothed my detail-crazy mind, And it was priceless to me how well they got US!"
"I was freaking out, but they put me at ease and made our day totally AMAZING! And our dance floor was NEVER empty!"
I was actually dreading planning... but, I couldn't believe it! They actually made it FUN! They clearly know what they're doing!
"We know many wedding DJ's. We've seen what's out there... and we there was simply no one else we wanted for our wedding!"
"They Put Me Right At Ease!"
"They were so attentive from our very first phone call. It's almost as if they could read my mind!
"I had guests calling and texting me how much they just loved OUR wedding! And these guys were behind it all!"
CONSISTENTLY RATED 5 STARS
Browse 80 More Reviews on Wedding Wire!
The right music at the right time can make your day FEEL as good as it looks! Joe plays over 5,000 songs by heart and our collection spans every decade and genre!
Amazing talents with whom we love to work often
CANDID EVENT PHOTOGRAPHY $1199
Joe's stage photographer follows your event, capturing up to 500 strikingly unstaged images, fully edited and delivered online in just a few weeks!
CANDID VIDEO HIGHLIGHTS $1799
A one-man camera crew documents your day from start to finish. Includes full-length ceremony and reception highlights shot in the style of a music video!
CARICATURES ON DEMAND $499
An artist sketches couples while they wait, usually in less than 5 minutes! Upgrade for full color or larger renderings, take home frames and group sessions!